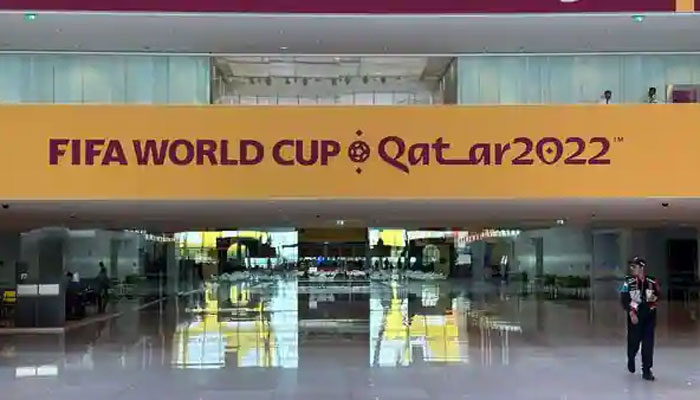 The sale of alcoholic beverages in or around stadiums will be banned during the 2022 FIFA World Cup in Qatar.

This has been confirmed by the world football organization FIFA 2 days before the start of the World Cup.
FIFA said in a statement that after consultation between host country officials and FIFA, it was decided that alcoholic beverages would not be sold in designated areas inside stadiums.
However, it will be possible to purchase alcohol in the corporate sections of the stadiums.
Similarly, it will be possible to purchase alcohol at the FIFA Fan Festival.
The announcement comes after months of tension between Qatar and FIFA over the sale of alcohol at the World Cup.
Now the Qatari authorities have forced FIFA to ban the sale of alcohol inside stadiums, even though the world football body has partnered with a major company in this regard.
According to an estimate, 1 million people will visit Qatar during the Football World Cup.
This is the first time that the Football World Cup is being held in a Middle Eastern country.
The Football World Cup will begin on November 20 with a match between the host country Qatar and Ecuador.