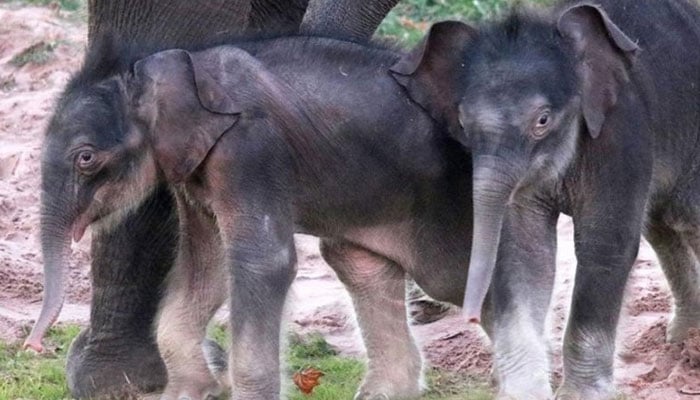 Twin elephants have been born for the first time in America.
According to foreign media reports, an Asian elephant at a New York zoo has given birth to healthy twins for the first time in the country.
Zoo officials say Mali, the elephant, gave birth to twins on October 24 without any complications.
According to zoo officials, less than 1 percent of elephant twins are born, with most of the babies stillborn or too weak to survive, and elephants often die during childbirth.
However Mali and both babies are now perfectly fine and healthy, one was born a little weak but with the attention of the staff his condition improved.