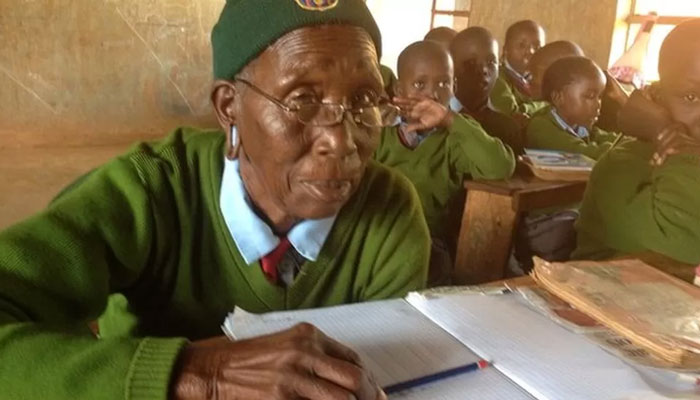 A 99-year-old woman believed to be the world's oldest primary school student has died.

Priscilla Sitienei from Kenya fell ill after going to school on November 16 and has since passed away. affirm The family did.
The 99-year-old woman was preparing for exams starting next week.
A film inspired by Priscilla Sitienei's life was made and she was recognized by UNESCO.
She told UNESCO in 2021 that she wants young mothers to return to schools.
She had said that 'I want to be an example not only to young mothers but to girls all over the world outside of schools, I want to tell them that without education there is no difference between them and a chicken'.
She worked as a midwife for over 65 years and entered a primary school in 2010.
At first he was not admitted to the school, but after realizing his determination to study, he was given this opportunity.
A movie Gogo was made in France on his life.
During an interview in 2015, she said that she is finally learning to read and write, which she never got the chance to do as a child.
She often met children who did not go to school and told them that when I could go to school at that age, they should do the same.
It should be noted that the world record for the oldest person to go to primary school in the world is held by Kimani Maruge of Kenya who started going to school in 2004 at the age of 84.