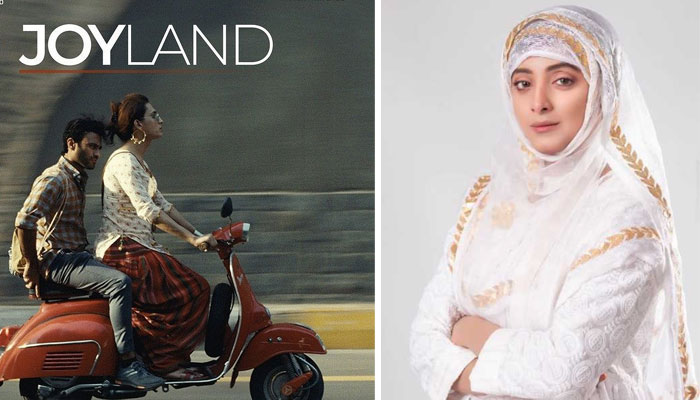 Former actress Sanam Chaudhary also demanded a ban on the film Joyland.
While sharing a story on Instagram, Sanam Chaudhry wrote that don't get Oscar by angering your creator, put Allah's like on your movies and your talent.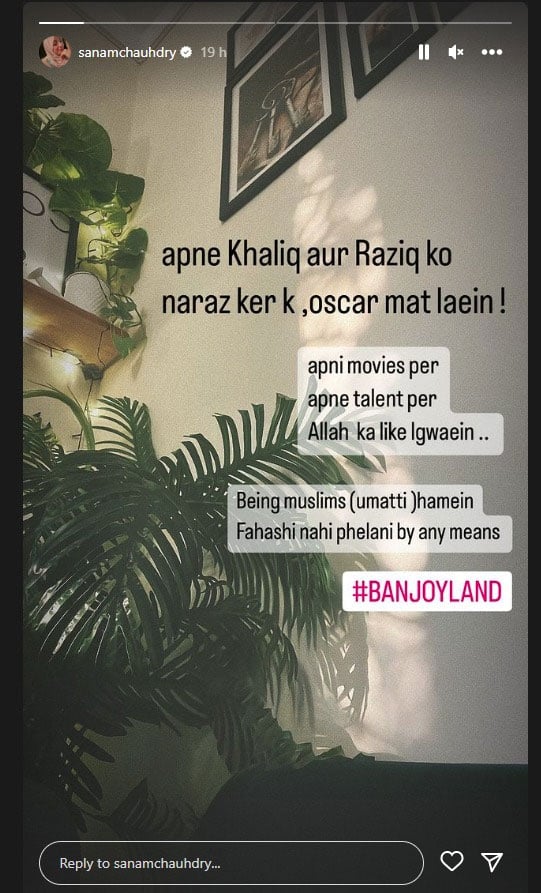 The actress wrote in her post that being from the ummah of Prophet Muhammad ﷺ, we should not spread obscenity in any way.
The former actress also used the hashtag banning Joyland in her post.
It should be noted that the Punjab government has stopped the screening of the film 'Joyland'. .
It should be noted that the story of the film Joyland is based on the life of a eunuch, produced by Sarmad Khost and Apurva Charan, the music of the film is composed by Abdullah Siddiqui.