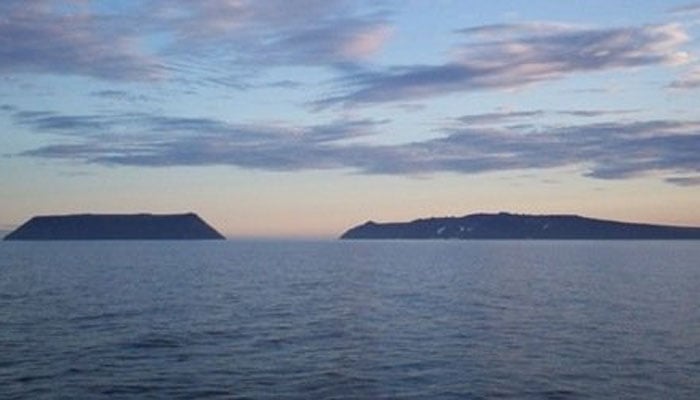 There are many strange places in the world, but two islands on the border of America and Russia are a bit more stunning.

By the way, in the map of the world, America and Russia look very far from each other, but their borders meet at one point.
In the middle of the Bering Strait lies the American state of Alaska on one side and Russian territory on the other.
Big Diomede Island is a Russian island while Little Diomede Island is an island on the American mainland and the distance between the two is only 2 miles.
But surprisingly, despite being face to face, the time difference between the two islands is 21 hours.
Yes indeed Big Diomede is 21 hours ahead of Little Diomede.
If it is Friday in Big Diomede, then on the other hand it will be Thursday, or if it is 12 midnight in Little Diomede, then it is 9 pm in Big Diomede.
So what is the reason for this?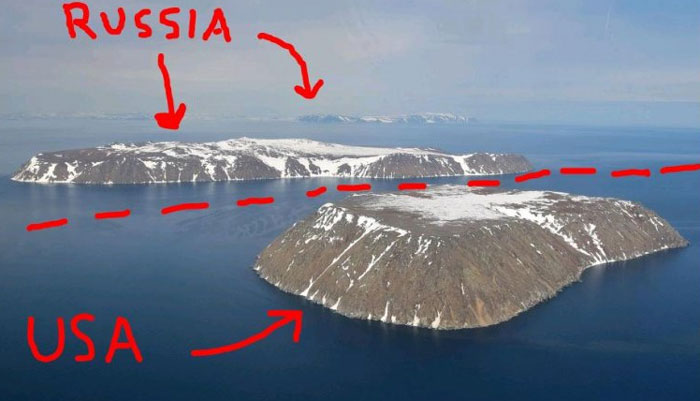 This is due to the International Date Line (IDL) or International Date Letter.
The IDL is an imaginary line or line that passes through the Pacific Ocean along which time is determined around the world.
So this line passes between the two islands, making Big Diode 21 hours ahead of the island in front of it.
For this reason, these islands are also called Tomorrow Island and Yesterday Island.
It should be noted that the United States bought Alaska from Russia in 1867 and under the agreement made at that time, these two islands were declared as the border.
Russian Island is uninhabited and often visited by soldiers to protect the border, while Little Diomede is home to 83 people.