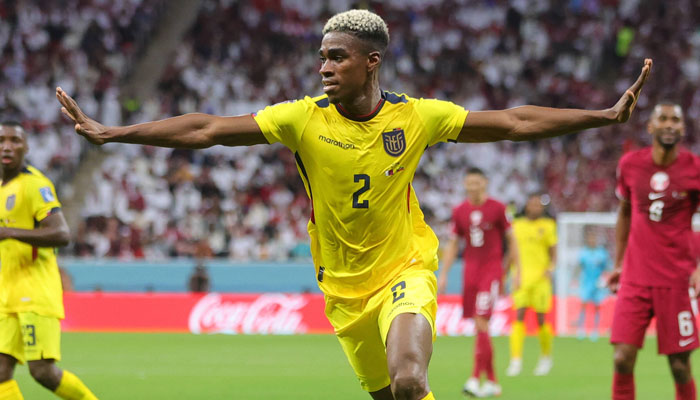 In the opening match of the 2022 FIFA World Cup in Qatar, Ecuador defeated the host country 0-2.
The first match of the mega event was played at the Al Bait Stadium in Al Khor, Qatar, the 60,000 capacity stadium was packed.
In the eighth minute of the match, the Ecuadorian team managed to get the ball into the net of the rival team, but the referee rejected this goal due to a foul.
Ecuador's first goal was scored by their experienced player and captain Ener Valencia on a penalty kick in the 16th minute, Ecuador scored the second goal in the 31st minute when Ener Valencia headed the ball into the opponent's net from Preciado's cross. I delivered
The score was 2-0 at the break, Ecuador's attack was heavy in the second half as well, but Qatar's team also played a relatively better game.
In this half, Qatar had two or three good chances to score, but they were wasted, on the other hand, the Ecuadorian team could not increase their score, so the opening match of the World Cup football ended with the victory of Ecuador 0-2.