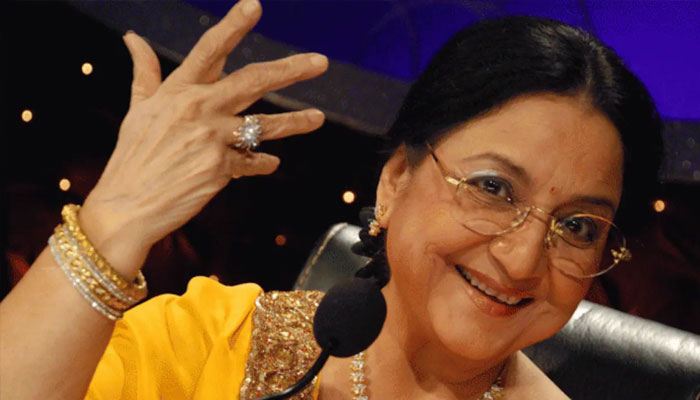 Tabsum, the Indian actress who started her career as a child star in 1947 and the host of Indian television's first talk show 'Phool Khale Hain Gulshan Gulshan', has passed away.
According to Indian media, actress Tabsum's son Hoshang told the media that the mother was admitted to the hospital a few days ago, she had stomach problems and we went to the hospital for her routine check-up, but she was hospitalized twice on Friday. She suffered a heart attack as a result of which she died.
The actress' son further said that the mother was perfectly healthy, we had shot the program 10 days ago and the shooting was planned again next week.
It may be recalled that actress Tabsum started her career as a child artiste in 1947 and was popularly known as Baby Tabsum, she hosted Phul Khale Hai Gulshan Gulshan from 1972 to 1993.
In 2006, she returned to the TV screen with the program 'Pyaar Ke Do Naam, Ek Radha, Ek Shyam'.
Due to her attractive face, beautiful voice and pointed questions, 78-year-old Tabassum remained very popular among fans due to her shows till the end, while the beautiful interview of subcontinent's pop queen Nazia Hasan also became a part of memories with Tabassum.