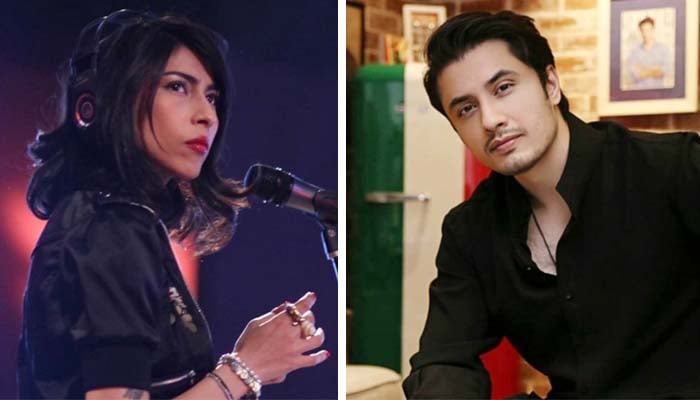 Islamabad: The Supreme Court In the case of harassment against singer Ali Zafar, singer Misha Shafi was allowed to be cross-examined from Canada through video link.
Justice Mansoor Ali Shah of the Supreme Court issued a written order to approve the request of Meesha Shafi.
According to the order issued by the court, Meesha Shafi had requested to be cross-examined through video link because she was living in Canada.
The court said that Misha Shafi does not need to come to Pakistan just to record a statement, he also does not need to go to the Pakistani embassy in Canada for cross-examination.
The Supreme Court said that Meesha Shafi is being cross-examined for the last 8 months. Unfortunately, by delaying the cross-examination tactics, the affected party is tried to change his statement by putting pressure on him. During the cross-examination, the judge should not sit as a silent spectator. If the right of cross-examination is being misused, then he should intervene.
The order said that in the Misha Shafi sexual harassment case, his statement is of importance, virtual presence is also sufficient for recording the statement in the court.
The court order further said that it is the best time to start using modern technology in the courts.