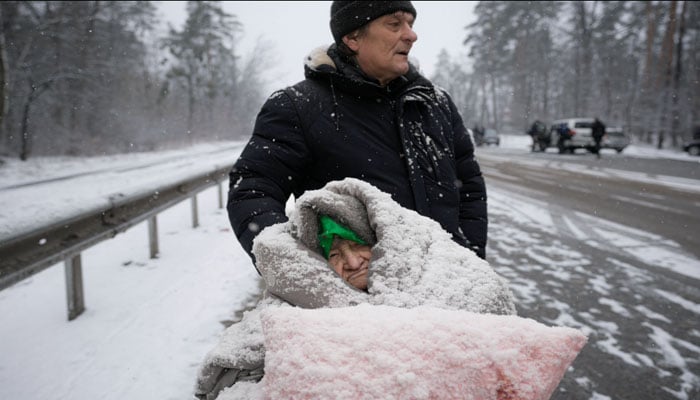 The World Health Organization (WHO) warned of the threat to the lives of millions of people due to winter in Ukraine.
According to foreign media, Dr. Hans Klug, Regional Director of the World Health Organization and Europe, says that winter has begun in Ukraine, where the temperature is expected to drop to minus 20 degrees in some areas.
In such a situation, half of Ukraine's energy infrastructure is in ruins, due to which 10 million people are without electricity in cold weather.
According to WHO estimates, Russia has carried out 703 attacks on Ukraine's energy infrastructure, including health centers, which have left hospitals without electricity and medical facilities.
The WHO has further stated that millions of people have left their homes to seek shelter in safer places during the winter.
According to media reports, last week too, Russia has targeted power plants and residential buildings in Ukraine.