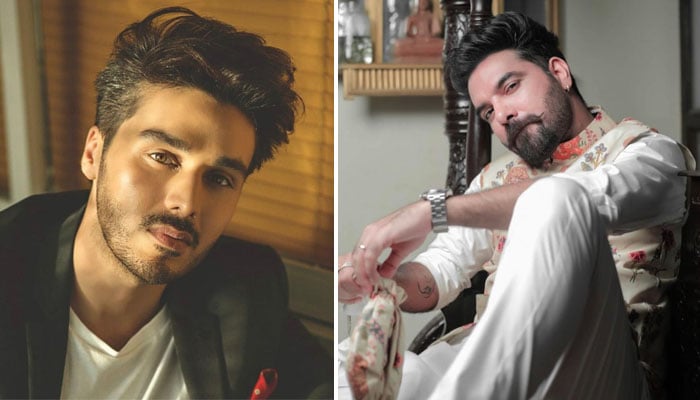 Actor Yasir Hussain has revealed that he would not like to work with actor Ahsan Khan in any project.
Recently, Yasir Hussain was a guest on a private TV program where he was asked the question 'Which actress in the industry would you not like to work with'?
Yasir thought instead of answering and then said 'Actors are all good, why would I refuse to work with anyone?'
On the insistence of the host, Yasir took Ahsan Khan's name and said 'I don't want to work with Ahsan Khan'.
The actor explained the reason and said 'Actually, Ahsan finds me quite a boring person, Ahsan will definitely ask him this when he comes on your show. '.