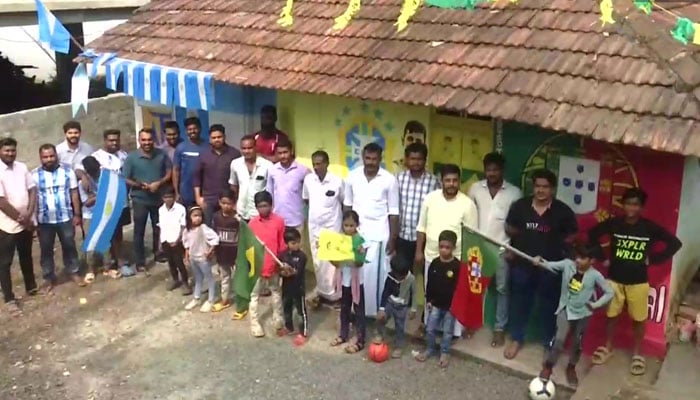 FIFA Football World Cup 2022 started in Qatar from Sunday, after which the competitions of the event are going on.
As the teams are playing in the field, the fans who support them are also very excited for this tournament. In such a situation, football fans in India bought entire houses to watch the World Cup together.
According to Indian media reports, a group of 17 football fans from Kochi, Kerala bought a house to watch FIFA World Cup matches together.
In Mandkamogul, a small village in Kochi district, football fans bought a house for INR 2.3 lakh so that they could watch World Cup matches under one roof without any hassle.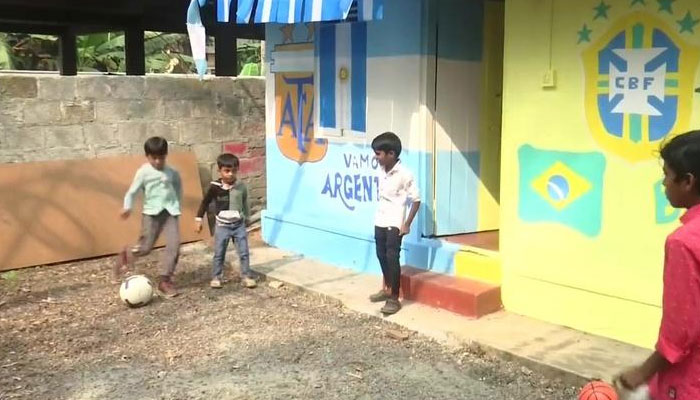 According to Indian media, one of the buyers of the house said that we had planned to do something special for FIFA World Cup 2022. 17 of us bought a house for 23 lakh rupees and decorated it with the flags of the World Cup teams. Apart from this, a big TV screen has also been arranged.
Apart from this, Mutwals have painted the house with the colors of the flags of Brazil, Argentina and Portugal, while also making pictures of their favorite players.