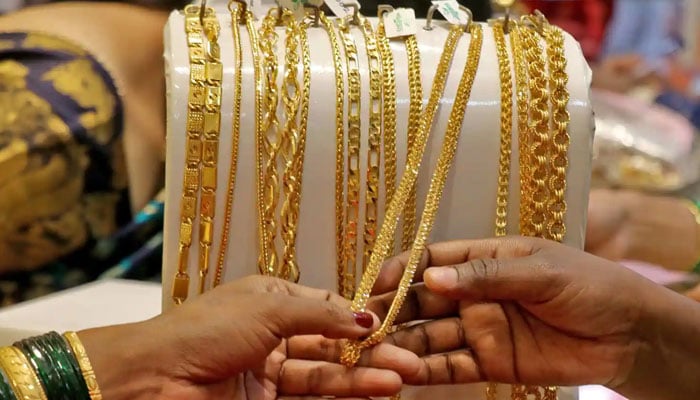 The price of gold per tola in the country has increased even today.
After an increase of 550 rupees, the price of gold per tola has reached 1 lakh 59 thousand 50 rupees, while 10 grams of gold has increased by 472 rupees to 1 lakh 36 thousand 360 rupees.
The price of gold in the world exchange has reached 1748 dollars per ounce after an increase of 8 dollars.