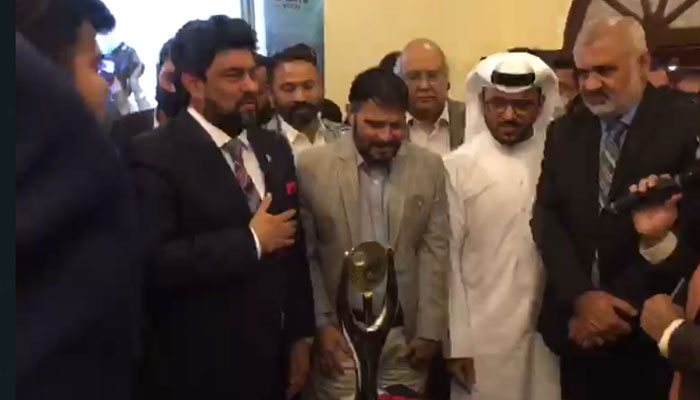 The drafting process of the 3rd Table Tennis Champions League has been completed, the grand trophy of the league was unveiled by Sindh Governor Kamran Tesori.
The players drafting of the 3rd Table Tennis Champions League held at Karachi Gymkhana took place in which teams of 8 franchises are participating. 44 players are participating for Gold, Platinum and Silver category.
In the league, Asim Qureshi, Fahad Khawaja, Faizan Zahoor, Parnia Khan, Haiqa Hasan, Hur Fawad and Kulsoom Khan are among the most expensive players in the gold category.
Governor Sindh Kamran Tesori was the chief guest on this occasion, he unveiled the Champions League trophy. He said that he will make every possible effort to promote the game of table tennis, holding the Champions League is welcome, the trend of table tennis is increasing among the youth.
He said that it is gratifying that the business community is supporting sports in large numbers.
It should be noted that California Dabangg, Lahore Lions, Gwadar Champions, Karachi Fighters, GFS Tigers, Shamsi Academy Challengers, and Falknaz Hawks are participating in the Champions League. Premier Cable Warriors team will defend the title.