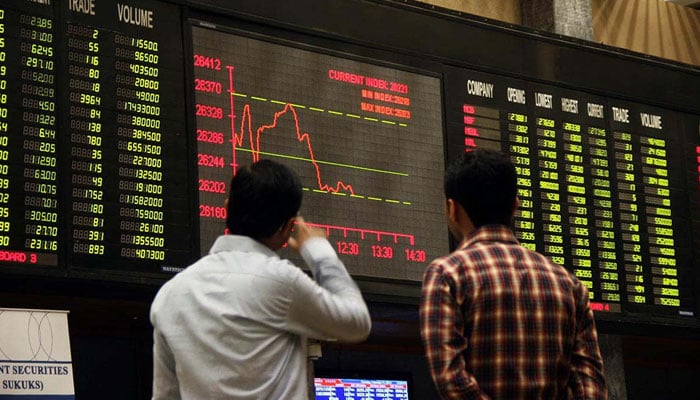 The Pakistan Stock Exchange had a mixed trend of business today.
The 100 index remained in a band of 250 points during the business day and ended the trade down 48 points at 42,880.
13.87 million shares were traded in the market today. The value of traded shares was more than 5 billion rupees.
The market capitalization has decreased by 4 billion rupees. The market capitalization at the close of business is Rs 6,831 billion.