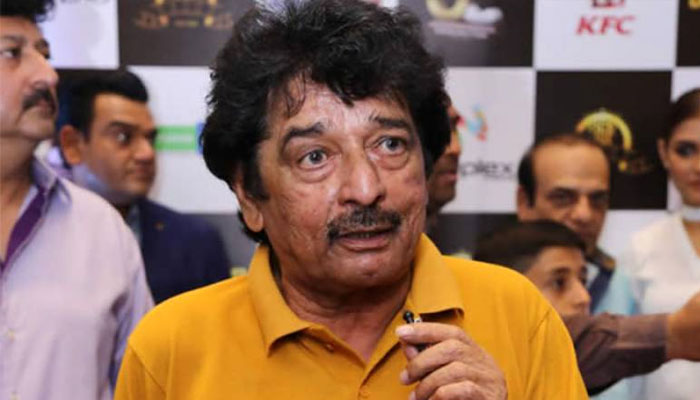 Eminent stage and TV artist Ismail Tara passed away.
Ismail Tara was undergoing treatment at a private hospital in Karachi. Ismail Tara played iconic roles in numerous plays, films and theatre.
Among his most famous comedy shows, 'Fifty Fifty' is the most prominent. He was also awarded with several awards for Best Comedian.
Ismail Tara's family has confirmed that he was under treatment in a private hospital for three days, Ismail Tara's kidneys failed, and Ismail Tara was shifted to ventilator this morning.
Ismail Tara is survived by his widow, 4 sons and a daughter.
Apart from TV and stage, Ismail Tara has also worked in 14 Pakistani films, Ismail Tara got the Nigar Award for his work in Hathi Mera Saathi, Lasti Mujra, Manda Bagra Jaye, Ismail Tara also got the Nagar Award for his work in the film Chief Sahib and Dewareen. given.
He played Manwa and Babwa in the comedy sketch drama Fifty Fifty with Majid Jahangir which became quite popular.