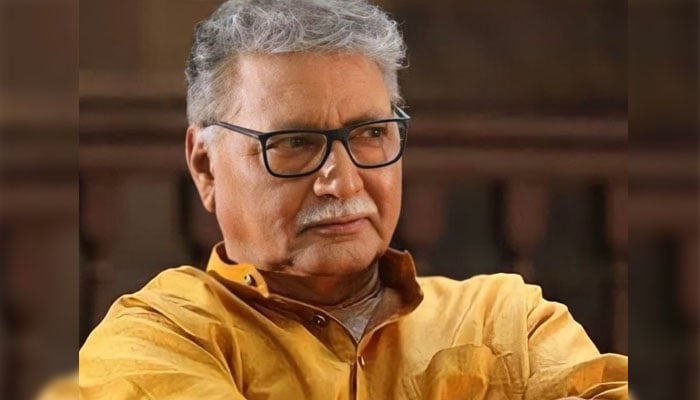 Veteran Bollywood actor Vikram Gokhale's wife and daughter denied the news of his death.
Last night, the Indian media confirmed that the famous actor of film, television and stage Vikram Gokhale passed away at the age of 82 after a long illness. and yesterday he breathed his last in the hospital.
Now, according to Indian media, Vikram Gokhale's wife says that her husband's condition is still critical, but he is still with us, he is in a coma and on a ventilator.
The actor's wife said that parts of Vikram Gokhale's body have stopped working.
On the other hand, Vikram Gokhale's daughter has also denied the news of her father's death and requested prayers from her fans.
Some reports said that Vikram Gokhale is undergoing treatment in a hospital in Pune.
It should be noted that when the news of the actor's death came yesterday, famous actors of Bollywood also expressed their regret, including Ajay Devgn.