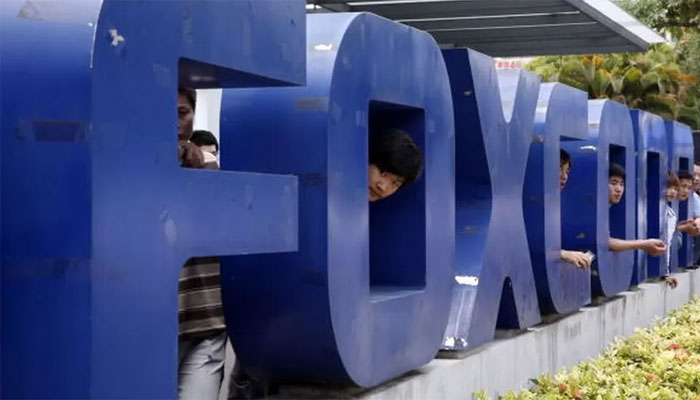 Videos of hundreds of workers outside the world's largest iPhone factory in the Chinese city of Zhengzhou protesting against the company's alleged contract changes and clashing with anti-rights forces have been circulating on social media.

The protesters say that the workers have been tortured by the police, while the videos also show clashes between the police and the protesters.
In the live stream on the Internet, the workers said that the contract has been changed regarding the subsidy received by the company and they are not being given food during the quarantine.
In the videos circulating on social media, it was seen that the employees are raising slogans for the protection of their rights, they have demanded that if their demands are not accepted, their protest will continue.
Foxconn, the manufacturer, says it is working with its staff and local government to prevent further violence.
In a statement, the company said that some workers have concerns about payments, but the company is making payments to employees as per its contract.
In its statement, the company has also denied rumors that new recruits are being forced to share dormitories with Covid-positive workers.
The company said the hostels were thoroughly disinfected before the new recruits moved in, a process also inspected by the local administration.
It is to be noted that last month, the site of the iPhone manufacturer in the Chinese city of Zhengzhou was closed and the Covid-positive employees were sent home, after which the company promised new employees with bonuses. Recruitment had started.
It should be noted that Taiwanese company Foxconn, the main contractor of iPhone maker Apple, manufactures more iPhones at its Zhengzhou plant than any other plant in the world.