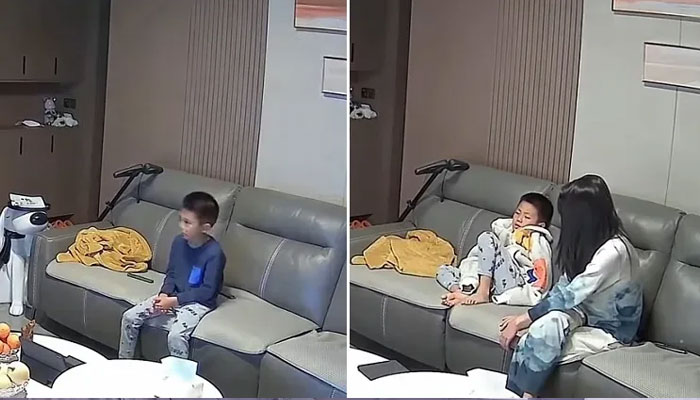 An 8-year-old Chinese boy from China's Hunan province was allegedly given a unique punishment by his parents for not completing his homework due to watching too much TV.
According to foreign media reports, while leaving the house, the child's parents asked him to finish his homework and sleep by 8:30 pm, but the son disobeyed his parents and instead of finishing his work, he continuously watched TV. Started watching.
However, when the parents returned home, the son ran from the TV lounge and immediately went to the living room, lying on the bed and pretending to be asleep. They picked up the son and took him out of the room.
While going out, they did not beat or scold the son, but punished him to watch TV all night. The son sat in front of the TV for a while, but later when he fell asleep, he started crying.
The son tried to go to the room, but the mother forced him to sit on the sofa and ordered him to watch TV all night. However, the parents kept the son sitting in front of the TV until 5 am. During this time, they kept an eye on the child. He should not go to the room and sleep.
The incident sparked a debate on Chinese social media, with some users criticizing the parents' punishment, while others recounted their own similar experiences.