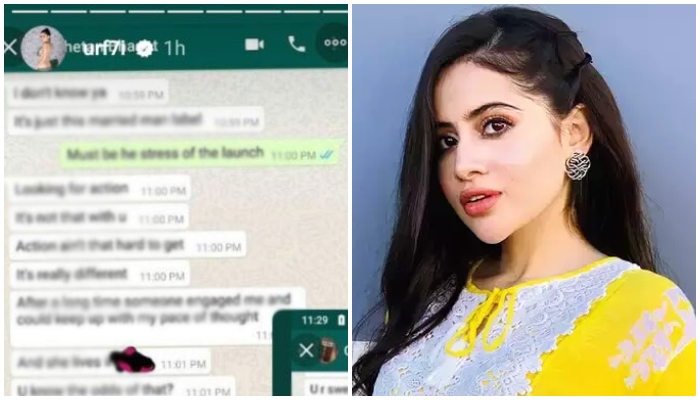 Indian TV actress and model Arfi Javed leaked the WhatsApp chat of Chetan Bhagat, a well-known clothing critic.

In recent days, the Indian writer accused Arfi Javed of spreading obscenity while speaking at the literary festival.
In response to this, Arfi Javed expressed extreme anger at the writer and released a video statement.
Apart from this, the actress had also shared a story on Instagram in which she said that why was my name taken at the festival? I had nothing to do with it.
He said that when you were messaging girls half your age, did the clothes of these girls provoke you? Stop promoting rap culture, people like you are provoking the youth.
The actress once again shared the leaked WhatsApp chat of the Indian writer during the 'Me Too' campaign in the past.
It should be noted that Chetan Bhagat also apologized for his actions after this chat came to light.