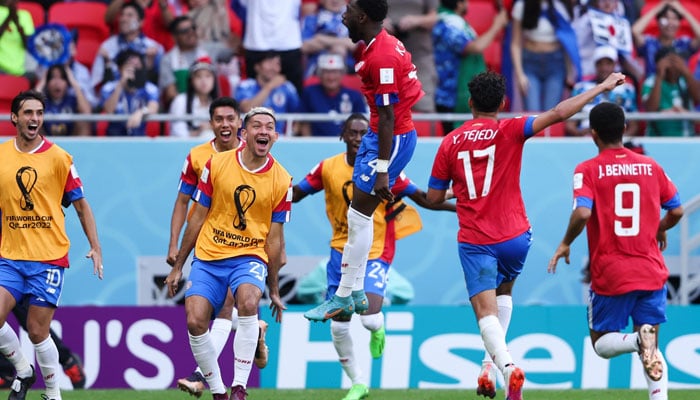 Japan, who upset Germany in the Group E match of the ongoing FIFA World Cup in Qatar, lost in their second match.
Japan were defeated by Costa Rica 1-0 after a thrilling contest.
Both teams failed to score in the first half of the match, but then Kisher Fuller scored the only goal of the match in the final minutes that led to Japan's defeat.
It should be noted that Japan beat Germany in the first match. Costa Rica lost to Spain by one.
Another match of Group E will be held at 12:00 PM in which two former champions Germany and Spain will compete. After the defeat in the first match, a win in this match has become very important for Germany.