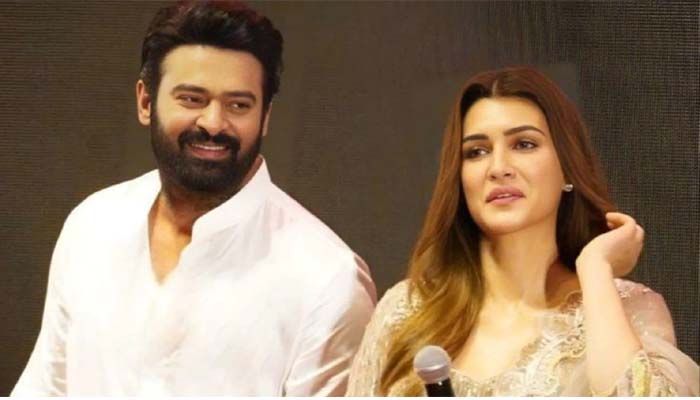 Actor Varun Dhawan has given a clear hint that another Bollywood couple is ready to be made.
Actress Kriti Sanon and Varun Dhawan guested on the Indian dance show Jhalak Dikhhla Jaa to promote their new film 'Bheediya' where Varun Dhawan hinted at the relationship between Kriti Sanon and Telugu industry superstar Prabhas without naming names.
During the show, to a question from Karan Johar, Varun said 'Kriti's name is in someone's heart', to which Karan asked 'Whose heart is it?'
In response, Varun smiled and said 'There is a man who is not in Mumbai at the moment and he is busy shooting with Deepika'.
Prabhas and Deepika Padukone are currently busy shooting for their upcoming film 'Project K'.
It should be noted that the news of Kriti and Prabhas' relationship started when Kriti was asked during a program that she would like to flirt, date and marry among Kartik Aaryan, Tiger Shroff and Prabhas.
In response, the Indian actress said that she would like to 'date Tiger, flirt with Kartik while marrying Prabhas'.
Prabhas and Kriti will soon be seen in 'Aadi Parsh' alongside Saif Ali Khan.