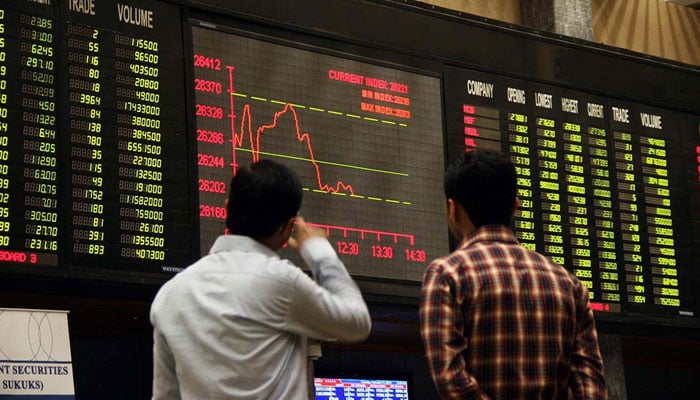 The Pakistan Stock Exchange 100 index fell 2 percent in the first session after the State Bank hiked interest rates.
The 100 index fell 971 points below 42,000 at one point during the trading day, but ended the session down 832 points above 42,000.
100 index is 42 thousand 71 points at the close of business.
Deals of around 2.5 crore shares were settled in the market today for around 7 billion rupees.
The market capitalization has decreased by 118 billion rupees to 6 thousand 732 billion rupees.