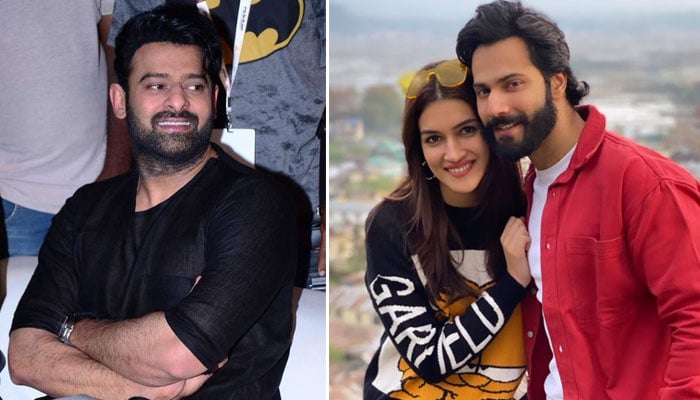 Bollywood actor Varun Dhawan has clarified his statement regarding co-star Kriti Sanon's relationship with actor Prabhas.
Actress Kriti Sanon and Varun Dhawan were guests of the Indian dance show 'Jhalak Dikhhla Jaa' to promote their new film 'Bheediya' where Varun Dhawan hinted about the relationship between Kriti Sanon and Telugu industry superstar Prabhas without naming names.
After which Kriti Sanon issued a statement on social media and denied all the rumours, adding that 'her co-star Varun Dhawan got a little too emotional on the reality show and what happened to him was the rumours'. became the cause'.
Now Varun Dhawan also gave an explanation on the matter and said 'You guys took a lot of interest in it and enjoyed it'.
Varun Dhawan said 'mostly channels edit clips, we should take it all as a joke, don't think too much about it'.