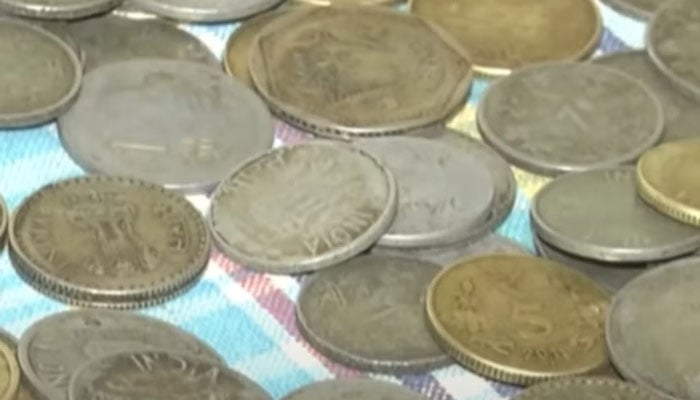 During an operation on a man in India, doctors were stunned to discover dozens of coins in his stomach.

The incident took place in the Indian city of Bengaluru where a man came to a hospital with complaints of stomach pain and vomiting.
According to the doctors, this person was swallowing coins for the last 2 or 3 months.
He said that this patient was suffering from a mental illness called schizophrenia.
In this disease, the personality of the patient becomes incoherent and he starts to behave strangely.
According to doctors, people suffering from this disease do not know what they are doing, but this is the first such case in our career.
Doctors removed a total of 187 coins weighing one and a half kilograms from the stomach through an endoscopy procedure.
Of these, 56 coins were of 5 INR, 51 coins of 2 INR and 80 coins of 1 INR.
The doctors said that the stomach was very swollen due to the coins and the operation to remove it took more than 2 hours.
The patient's condition is said to be better after the operation.