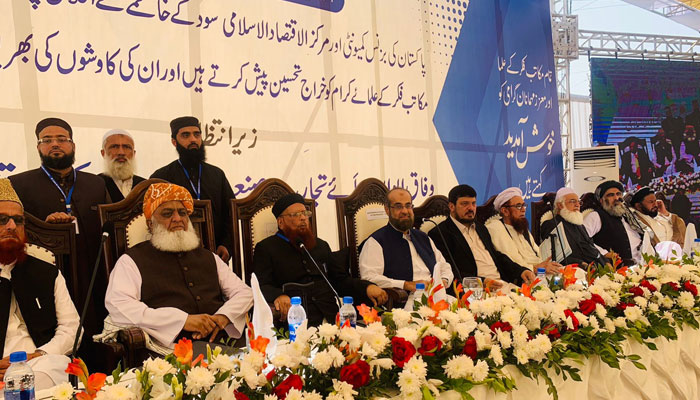 In order to develop an agreed action plan for the abolition of usury, the Grand Seminar in Karachi presented a unanimous resolution in which it is demanded that private banks and financial institutions withdraw appeals related to interest, the government to take practical steps to end the usury system within a specified period. Do it.
The resolution has also demanded the establishment of a task force in the Ministry of Finance.
The resolution expressed concern that private banks did not withdraw interest-related appeals, the Federal Shariat Court was reduced from 7 to 2 judges, the Shariat Bench of the Supreme Court was inactive, a large gathering of scholars said the government on the court's decision. Take immediate steps to see meaningful progress.
Scholars, political figures, bankers, economists and business leaders participated in the seminar.
Mufti Taqi Usmani said that in history, whenever a consensus position was adopted over the religion, success was achieved. Even on the issue of law and order, the scholars issued a fatwa that the implementation of Shariat is important. Armed struggle is not permissible.