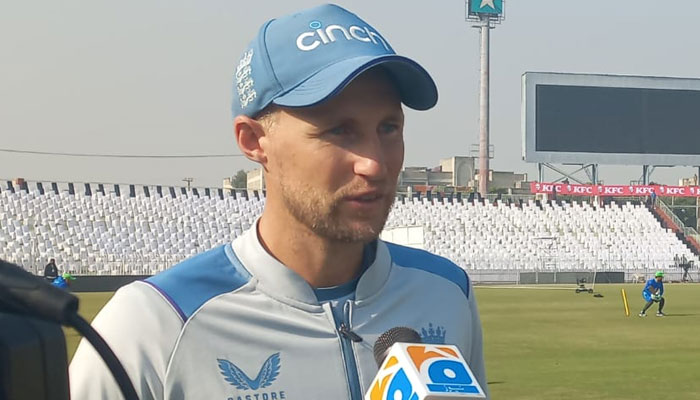 England cricketer Joe Root has said that it will be good for us not to have Shaheen Afridi, hopefully the health of the players will improve in 24 hours.
In an interview to Geo News, English cricketer Joe Root said that the team players are victims of the virus, it can happen to anyone and anywhere.
He said that I was also not feeling well a day ago, hopefully the team will improve in 24 hours.
Joe Root said, "I am proud to be a part of the team that is visiting Pakistan after 17 years. Pakistan team has the best players in every field. I hope there will be good cricket in the series. We will play in the style we have been playing. Have come to play.
He said that Owe will try to play aggressive cricket at the venue and try to play such cricket that the fans enjoy, everyone has their own style of Test cricket, I am enjoying this style.
The English cricketer said that Shaheen Shah Afridi has given a great performance for Pakistan. It will be good for us not to have Shaheen, but other players of Pakistan are also good. Saw Haris Rauf in the county, he is a great bowler. Pakistan has enough depth in bowling.
Joe Root said that Babar Azam's best game is yet to come, he will have to play well to stop a batsman like Babar, Babar Azam has consistently performed in every format.