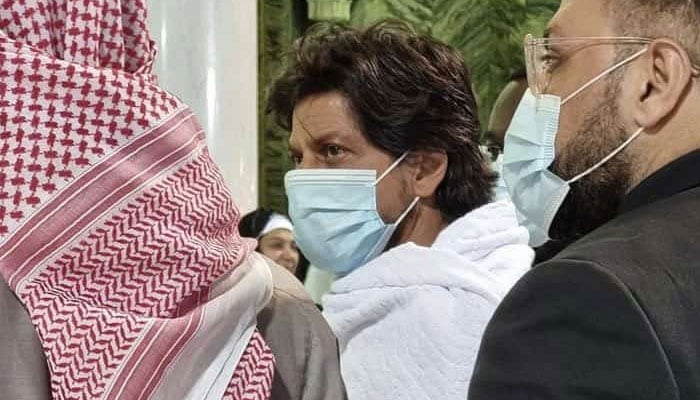 Videos and pictures of Bollywood actor Shah Rukh Khan wearing Ihram are going viral and fans are congratulating him on Umrah.

In the video and pictures, Shahrukh Khan can be seen wearing Ihram, which is worn by Muslims during Umrah and Hajj. Apart from this, Shah Rukh Khan has also put on a Kovid mask. However, no statement has been issued by Shah Rukh Khan himself in this regard.
Recently, he had posted a video on social media in which he had said that he has completed the shooting of his upcoming film 'Dinky' in Saudi Arabia and that he is the best host of the Saudi Ministry of Culture in this regard. Thank you.
The film is slated to release in 2023 while Taapsee Pannu is also a part of this film along with Shahrukh.