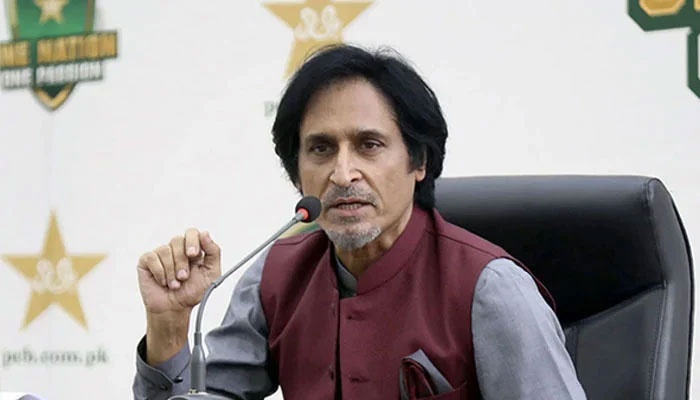 Pakistan Cricket Board (PCB) Chairman Ramiz Raja says that India needs common sense to come to Pakistan for the Asia Cup.
While giving an interview to the foreign media, Ramiz Raja said that cricket fans want to see the match between India and Pakistan, they were disappointed with the ICC on the Pakistan-India issue, India not visiting Pakistan is not a security issue.
He said that there is time to decide not to play the World Cup 2023, I can understand that the Indian government will not allow the team to come to Pakistan for the Asia Cup.
Ramiz Raja said that if India does not come to Pakistan, it will be wrong to host Asia Cup from Pakistan, ICC and major cricket boards should come forward on the issue of Pakistan-India cricket.
He said that Pakistan has been playing cricket for 15 years without India and is playing well, Pakistan and India will have to think whether to play against each other or not.
Rameez Raja further said that Pakistan wants to play with India, India has to think beyond the interference of politics, if the government of Pakistan prevents India from going to the World Cup in 2023, I can't do anything.
He said that if India started by not coming to the Asia Cup, Pakistan will have to respond.
Apart from this he said that Pakistan team is better in white ball but there is need of improvement in test cricket, fans of cricket have attached feelings with Pakistan team.
Ramizraja said that the international teams get presidential level security in Pakistan, 2 million dollars are spent during the international tour.
Ramiz Raja had said in the past days that if India comes to Pakistan to play the Asia Cup, then Pakistan will go to India to play the World Cup. If India can hold the World Cup without Pakistan, then let it.
It should be noted that Pakistan has to host the Asia Cup of one-day format in September next year. Asian Cricket Council President and Indian Cricket Board Secretary Jay Shah has announced that the Indian team will not go to Pakistan in the 2023 Asia Cup.