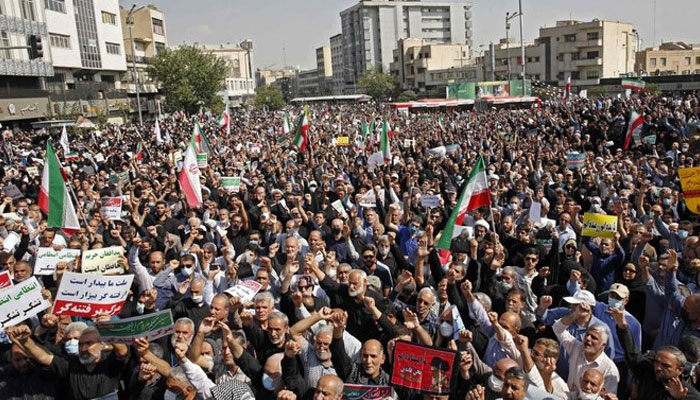 Demonstrations continue in Iran against the death of a detained girl, Iranian protesters have called for a three-day economic strike from yesterday, protesters have also announced a rally on Wednesday in Tehran's Azadi Square.
According to a foreign news agency, Iranian protesters have given a call for a strike and rally on social media.
On the other hand, on Wednesday, Iranian President Ibrahim Raisi will also deliver a speech on Students' Day at Tehran University.
According to the Iranian Human Rights Group, 470 protesters, including 64 children, have been killed in a crackdown by security forces, while more than 18,000 protesters have been arrested.
It should be noted that 22-year-old Mehsa Amini, who was arrested for violating the hijab law in mid-September, allegedly died of a heart attack in police custody, since then protests have continued in Iran.