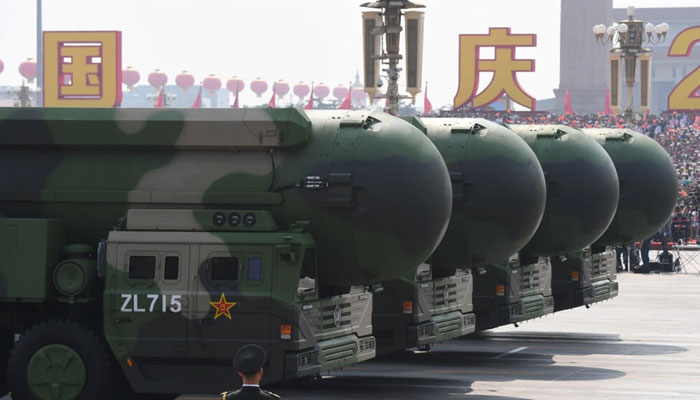 China has rejected the US Department of Defense (Pentagon) report regarding the tripling of its nuclear weapons stockpile in the next few years.
According to a foreign news agency, the US Department of Defense has claimed in its annual report on the Chinese military that China is rapidly increasing its nuclear weapons and can increase the number of its nuclear missiles to 1,500 by 2035.
According to Pentagon, Beijing is working to modernize its ballistic missiles. China is also developing new intercontinental ballistic missiles. With more than 2,800 aircraft, the Chinese Air Force is the third largest force in the world.
The Pentagon report, describing China as the biggest threat to the United States, said that according to an estimate, China has more than 400 operational nuclear warheads.
It should be noted that in the report released by the US Department of Defense, the alleged number of nuclear weapons possessed by China is far less than that of the US and Russia, as both countries have thousands of nuclear weapons.
Responding to the American report, the spokesman of the Chinese Ministry of Defense said that the report presented a distortion of China's defense policy and military strategy, which is completely baseless and this is a traditional trick of the United States in which it is China. exaggerates the 'so-called military threat' of
The spokesman of the Chinese Ministry of Defense further said that the US is spreading rumors against China's advanced nuclear power, when in fact it is the US nuclear policy itself.