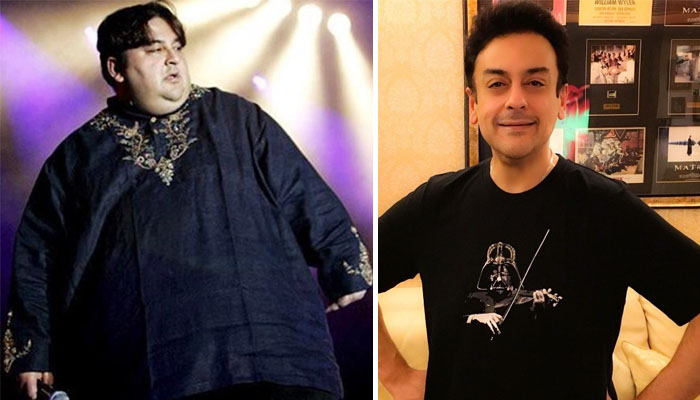 Indian singer Adnan Sami narrated an interesting incident after losing 130 kg.
In an interview given to Indian media, Adnan Sami said, "I lost 130 kg with great effort, but a very unusual incident happened to me some time ago."
The singer said, "I went to the US but the immigration authorities stopped me from entering the US. They saw my passport and there was an old photo on it when I was overweight. The authorities told me it was someone else."
Adnan Sami said, "It took me a long time to explain to them that this is me now that I have lost weight, after that I showed them my photos from Google and some articles on my weight loss."
It should be noted that Adnan Sami Khan has lost 150 kg since 2005, the singer reduced his weight from 230 kg to 80 kg.