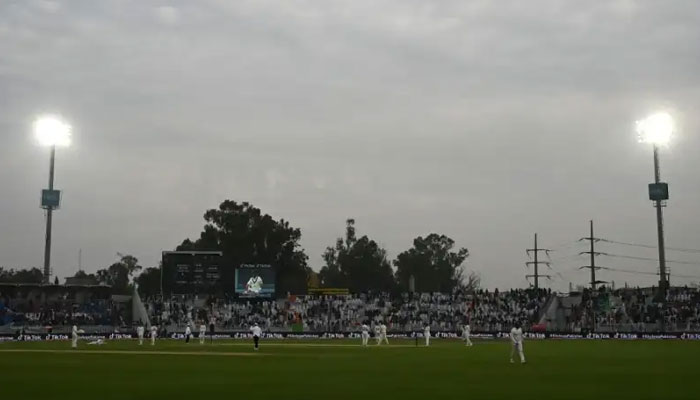 The second match of the Test series between Pakistan and England will start tomorrow in Multan.
According to reports, each day's play is likely to start late and end early due to fog in Multan.
According to sources, both the captains inspected the pitch today, on this occasion Pakistan cricket team captain Babar Azam said that the English team has come up with a new method but we cannot change our style after one match, it takes time.
On the other hand, fast bowler Ransim Shah is complaining of pain in his right shoulder due to which his participation in the second Test is doubtful.
According to the sources, there is a possibility of two to three changes in the Pakistan team for the Multan Test.
It should be noted that England defeated Pakistan in the first match of the 3-match series.