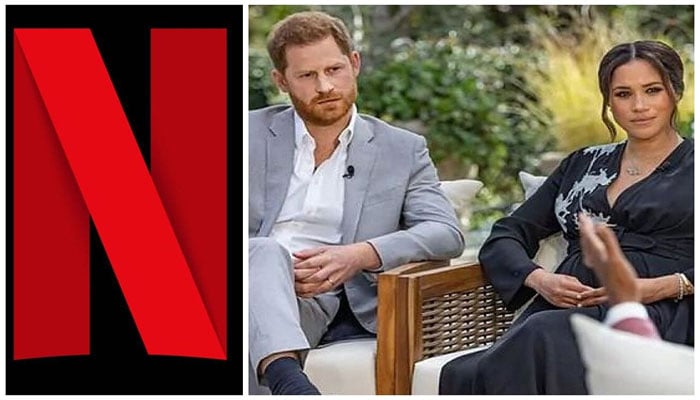 A docuseries based on the lives of Prince Harry and Meghan has been released on Netflix.

The first three episodes of the six-episode docuseries have been released on Netflix, featuring interviews with Harry and Meghan, as well as interviews with close friends, family and historians, and archival footage of the royal family.
Netflix has paid Prince Harry and Meghan £88 million ($100 million) for the docuseries.
After leaving the royal family, the couple signed several lucrative deals with various entities including Netflix and Spotify, including Prince Harry's three-book deal with Penguin Random House.
The Liz Garbus-directed docuseries "Meghan and Harry" is the couple's first project since announcing their split from the royal family in 2020 under a long-term deal with online streaming giant Netflix.
In September 2020, the couple announced their partnership with Netflix, with Archwell Productions under a deal to produce documentaries, docu-series, feature films, scripted shows and children's specials.
According to sources, Harry and Meghan's contract with Netflix was settled for $100 million.
In a statement, the couple said, "Our primary focus is to create content that informs as well as inspires hope."
He said that it is also important for us to organize family programs that encourage new parents.
They said that Netflix's unparalleled reach will help them bring their inspiring content to the masses.
Last year, Meghan announced that she has started work on her first project for Netflix, the animated series 'Pearl', in which she is working as creator and executive producer.