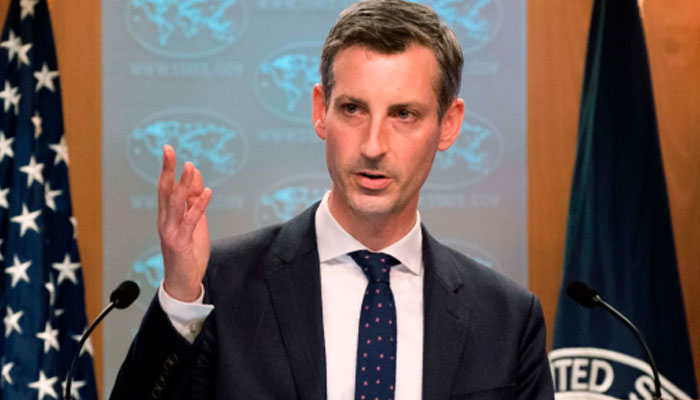 US State Department spokesman Ned Price has said that it is felt that the Taliban is not able to fulfill its promises, Afghanistan should not once again become a haven for international terrorists.

During his press briefing in Washington, Ned Price said that we have the capabilities to fight terrorism in the region, we demonstrated these capabilities with the killing of al-Qaeda leader Ayman al-Zawahiri.
Spokesman of the US Department of State, Ned Price, said that if international terrorists regroup in Afghanistan, they will take action, to deal with the threats of terrorism in the region, all such measures will be taken to protect our interests.
He said that other groups including the outlawed TTP have been seen mobilizing, it should be seen that terrorists do not use Afghanistan as a launch pad for attacks on Pakistan.
Ned Price said that Pakistan is an important partner, values ​​relations with Pakistan, is committed to working with partners in the region, and is willing to expand cooperation with Pakistan in areas of mutual interest. Let's take the lead.
He said that Pakistan receives grant-in-aid from the International Military Education and Training Programme, which provides professional military education, operational and technical courses.
He said that this program strengthens military cooperation between our two countries, this program continues to enhance bilateral relations and this cooperation improves Pakistan's capabilities to deal with threats.
In response to a question regarding the US reaction to the appointment of Dr. Asad Majeed as Foreign Secretary, the spokesperson of the US State Department said that we have consistently denied these false and cowardly rumors. are in interest.
Ned Price said that we do not favor any candidate or any personality over another, what we are in favor of is the constitutional system of Pakistan.