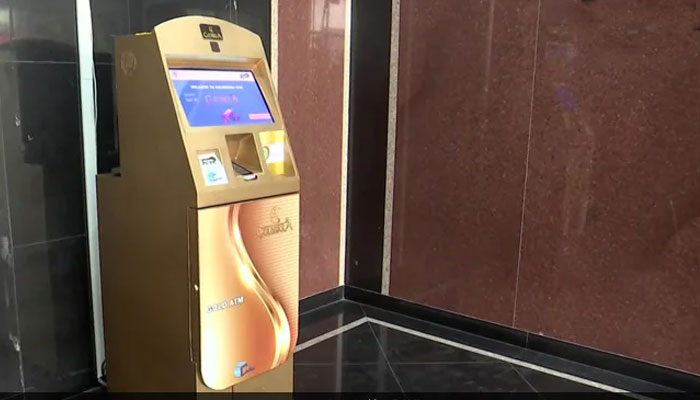 We all know that money is withdrawn from an ATM machine but if we tell you that now when you insert a credit or debit card into an ATM machine you will get gold coins instead of money, would you believe it? will
You'll have to believe it because the Indian city of Hyderabad has launched the country's first ATM machine service from which citizens can withdraw gold coins.
According to Indian media reports, the name of this machine, which looks like a normal ATM machine, is Gold Sika ATM, which has the capacity to hold five kilograms of gold.
This machine has 8 different categories from 0.5 grams to 100 grams for citizens to choose any of which they can withdraw gold for money in credit card.
According to Indian media, this project was started by a startup company based in Hyderabad from December 3.
The president of the company that launched the project has said that citizens can use this ATM machine to get gold coins directly from here instead of going to jewellers' shops.
According to reports, the ATM machine has a built-in camera and sound alarm system for security.
In addition, it is stated that if the money is deducted from the user's card and the coin is not released from the machine, the user will get the money back within 24 hours.