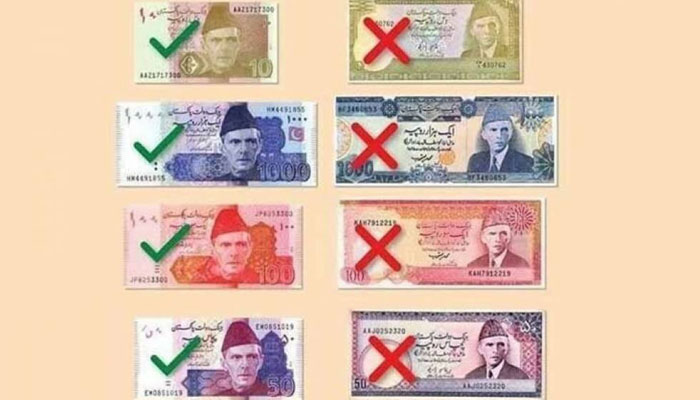 The deadline for converting old design large size Pakistani currency notes is nearing its end.

The State Bank of Pakistan announced last month to give citizens one last chance to exchange old large notes of four different denominations of Pakistani currency, which were scrapped six years ago, and which is about to expire. .
According to the announcement issued by the Finance Department of State Bank of Pakistan, the Government of Pakistan issued small and new size currency notes of Rs 10, 50, 100 and 1000 between 2005 and 2008.
Phased withdrawal of old and large size currency notes from the market was initiated. After December 1, 2016, the transaction of these notes was completely discontinued. After a period of almost 6 years, the State Bank of Pakistan gave a last chance to the citizens holding such currency notes till 31 December 2022.
According to the State Bank officials, citizens or institutions holding old currency notes of 10, 50, 100 and 1000, till December 31, 2022, can be deposited in any of the State Bank of Pakistan branches across Pakistan including Karachi, Lahore, Peshawar, Quetta, Islamabad, Rawalpindi. Can also exchange into new currency notes from the branch.