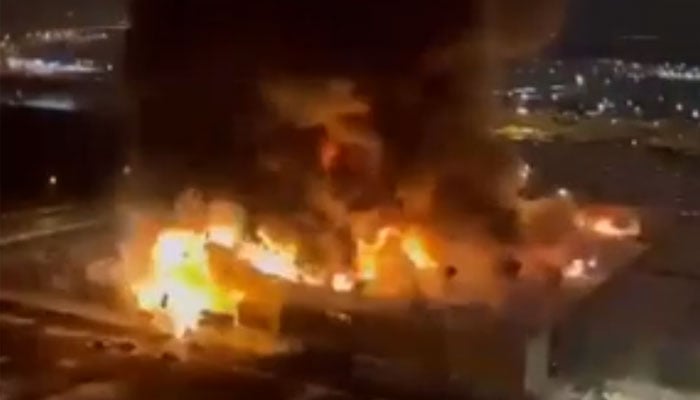 A terrible fire broke out in a shopping center on the outskirts of Moscow, the capital of Russia, late at night.

The fire spread quickly after the roof of the shopping center collapsed, with Russian authorities confirming one person was killed.
According to the relevant Russian authorities, efforts to control the fire are ongoing, more than 70 firefighters and 20 fire tenders are trying to control the fire that spread to 1,000 square meters, but due to the structure of the building, they are facing difficulties in controlling the fire. Is.
Russian authorities fear that the shopping center was deliberately set on fire.