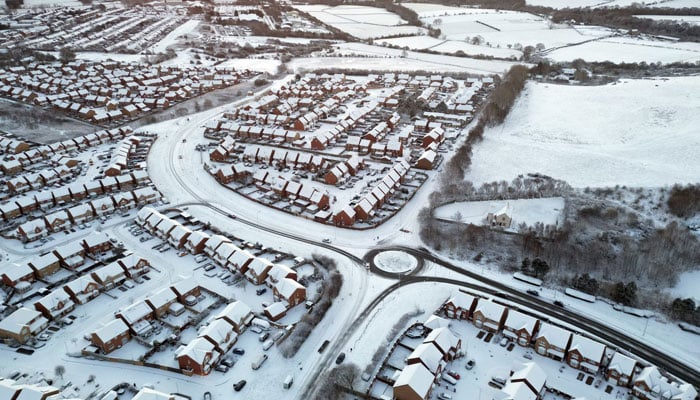 Britain's worst winter on record has been predicted.
According to British media, the temperature may drop to minus 10 degrees in many parts of the country.
British media say that in most areas of northern Britain, light snow fell last night, due to which the intensity of the cold increased.
British media said that severe cold will continue for the next few days and flight operations are likely to be affected due to snowfall.
On the other hand, the British Health Security Agency has issued an alert for citizens and said that people should not leave their homes unnecessarily.
Manchester's transport system has been severely affected after the first snowfall of the winter and all flights at Manchester Airport have been cancelled.
According to the airport management, runways are partially closed due to snowfall, while flight operations at Dublin Airport are also partially suspended due to snowfall.