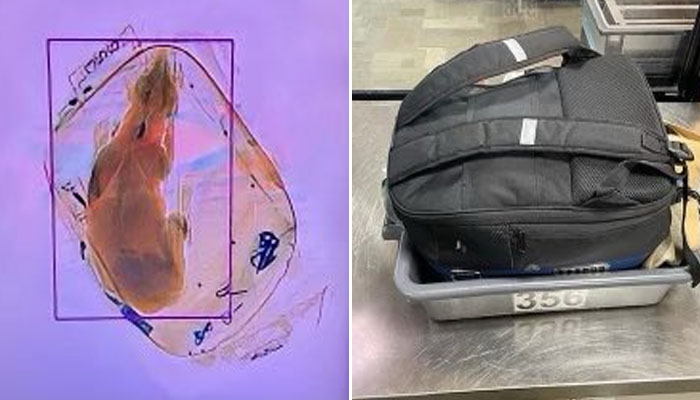 A strange incident happened at the airport in the American state of Wisconsin, which caused the airport staff to worry.
According to foreign media, this incident happened during the baggage check before the plane took off, where an American woman, showing irresponsibility, closed her pet dog in a bag and sent it to the scan machine by mistake.
When the bag went through the scanning machine, the staff were shocked to see something strange and upon opening the bag, a pet live dog came out.
The post of the incident was shared by the Transportation Security Administration (TSA) on its social media account in which it advised passengers to be aware of the law whenever they travel and inform the airline if they bring animals with them for travel. .
According to media reports, such an incident has also happened in New York a month ago where a cat came out of the bag during the screening.