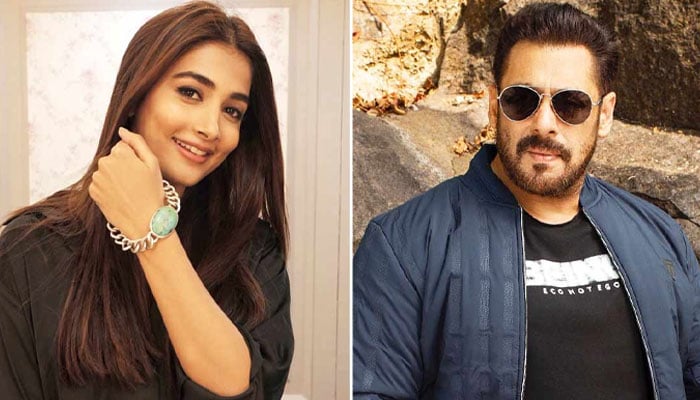 Bollywood's brother John Salman Khan, who has always been in the headlines for his girlfriends in the past, is once again being linked with a co-star.
Indian media claims that superstar Salman Khan is dating actress Pooja Hegde who stars in his upcoming film Kisi Ka Bhai Kisi Ki Jaan.
Twitter user Umair Sindhu, who has a close eye on the Bollywood industry, disclosed this in his tweet.
He wrote in the tweet that 'Fresh news, addition of a new couple in Bollywood, Salman Khan is dating Pooja Hegde', Salman's production house has also signed the actress for 2 films'.
The tweet further said that according to sources close to Salman, Bhaijaan and Pooja are spending a lot of time together these days.
According to reports, Pooja is 24 years younger than Salman Khan.
It should be noted that in the past, Salman Khan has reportedly dated many actresses including Aishwarya Rai, Katrina Kaif, but they could not get married so far.
On the other hand, social media users termed this news as mere rumour.