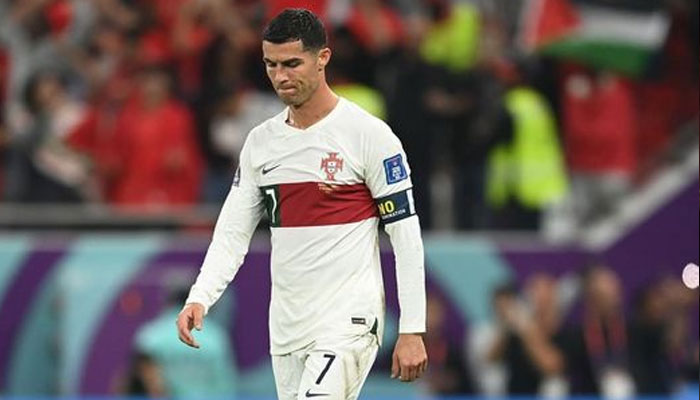 In the quarter-finals of the ongoing FIFA World Cup in Qatar yesterday, Morocco defeated Portugal 0-1 to reach the semi-finals for the first time and at the same time shattered Ronaldo's dream of winning the World Cup.
Portugal's star player Ronaldo left the ground in tears after the match ended, the video of Ronaldo crying saddened his fans around the world.
However, today Ronaldo has released his statement on social media after the World Cup tour is over.
Ronaldo posted on social media and wrote that 'Winning the World Cup for Portugal was the biggest dream of my career, fortunately I won many titles in international competitions including Portugal, but winning the World Cup for my country is my greatest. It was a big dream.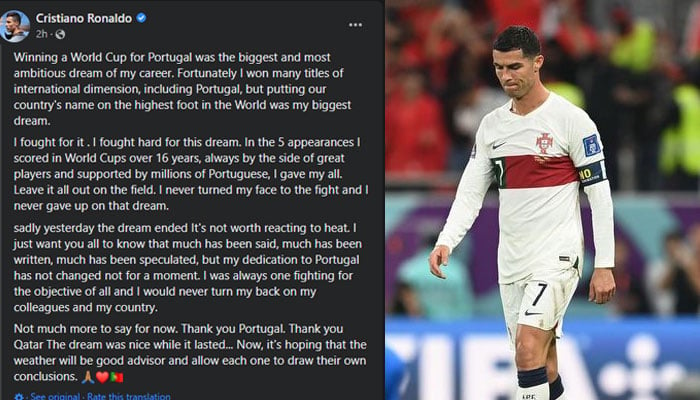 He wrote that I tried my best to fulfill this dream, played 5 World Cups and scored goals in 16 years, I never gave up to fulfill this dream, unfortunately my dream was broken yesterday.
"A lot has been said, a lot has been written, a lot has been speculated, but I just want you all to know that my dedication to Portugal has not changed for a second, I am always the goal of everyone," Ronaldo added. Fought for, I will never turn my back on my comrades and my country, nothing else to say now, thank you Portugal, thank you Qatar, my dream was good while it lasted.
It should be noted that it is believed that this was Ronaldo's last World Cup and the fans will not see him play again in the World Cup. From his post today, it can be believed that he will not play in the next World Cup.