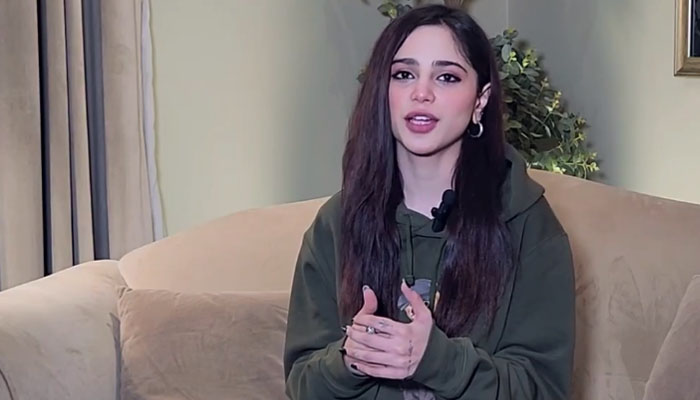 Renowned singer Aima Baig says that she sang Kafi Khalil's super hit song 'Kahani Suno' because my heart was broken and the lyrics of the song were very similar to my situation.
Recently, Aima Baig released a teaser on Instagram and said that she has sung Kafi Khalil's song Kahani Suno Apna Awaz in her voice, on which social media users were very angry.
Users criticized the actress and accused her of spoiling the already popular song, people took to YouTube including the singer's Instagram account and slammed her.
However, now Aima Beg has told in an interview why she sang this song in her own voice.
The singer said, "The moment I heard this song, I was inspired by Kefi's voice, his talent and the words of the song. The words of the song were similar to my situation at that time and that's why I sang this song because my heart." It was broken, which is now fixed'.
She said that 'As soon as I heard the song, I contacted Kefi and said I want to cover your song, Kefi is a very nice and beautiful person, he said do what you want to do, I myself will cover your song. I want to hear this song'.
Aima said, "Kiffi's song has really helped to connect my heart. Kiffi has already sung the song I wanted to sing, so I sang the per-mail version of it."
It should be noted that Kafi Khalil from Lyari had initially released 'Kahani Suno' in June 2021, after that Kafi Khalil released a new version of the same song in June 2022 which was loved by people immensely. gave