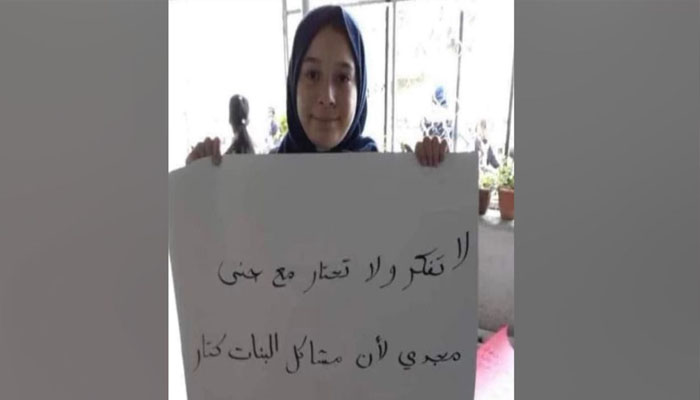 A 16-year-old Palestinian girl was martyred by the firing of the Israeli army, on which Israel maintained that it was unintentional.
According to foreign media, on Sunday, Israel stormed a refugee camp in the occupied West Bank and opened fire, resulting in the martyrdom of 16-year-old Jana Zakarna.
According to reports, the Israeli army has taken the position that Jana Zakreena was martyred in the firing by the army and it happened unintentionally.
According to foreign media, a relative of the martyred girl said that Jana Zakrana was hit by 4 bullets, 2 of which hit her in the face, one in the neck and one in the shoulder.