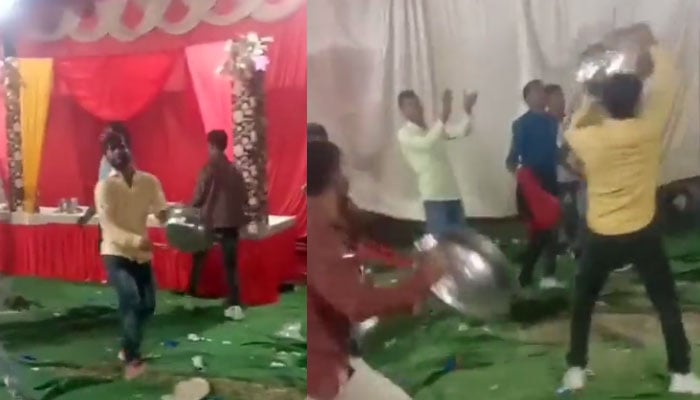 Dance is a common thing on the occasion of marriage, but a video of some young people from India has come out who are dancing and singing in a unique way.

This viral video on social media is from an area of ​​India where some young people are dancing madly in a tent set up for a wedding while instead of musical instruments in their hands are plates, pantiles and chairs.
Social media users are giving interesting comments on the viral video while some users commented that girls don't dance without music and boys do too.