Do you know which woman holds the record for giving birth to the most children (all of whom survived) at the same time?

This is not a very old story, but in May 2021, 9 children were born simultaneously in Morocco to a couple from Mali, Abdelkader Arabi and Halimah Sisi.
It was the first time in the world that 9 children born at the same time managed to survive and hence their Name Listed in the Guinness Book of World Records.
Earlier, the world record for the most surviving babies was held by American Nadia Sulaiman, who gave birth to 8 children in 2009.
Now, 19 months after birth, these children have left Morocco for their native Mali.
These babies (5 girls and 4 boys) were delivered by caesarean section in the 30th week of pregnancy.
Halimah and her husband traveled to Morocco with the assistance of the Malian government before the children were born to provide the mother with specialized medical care.
A team of 30 doctors and other staff worked to deliver the babies.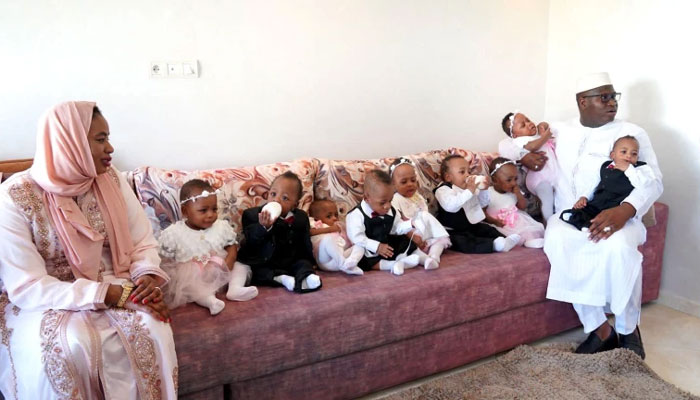 At that time, it was feared that due to premature birth, these babies could face various medical problems and that is why they spent the first months of their lives in the hospital.
A special medical flat was built in this hospital for the children where they stayed with their parents.
Now after 19 months these 9 children are healthier than before and have returned back to their country.
On the occasion of the children's first birthday in May 2022, their father Abdul Qadir Arabi said that although it was not easy to raise so many children, it is good to see that the health of all the children is ideal, seeing which we all They forget.
He said that every child has its own unique personality, some are quiet while others are loud, some want to be held all the time.
He said that because of the children, they have become very popular in Mali and people want to see these children with their own eyes.