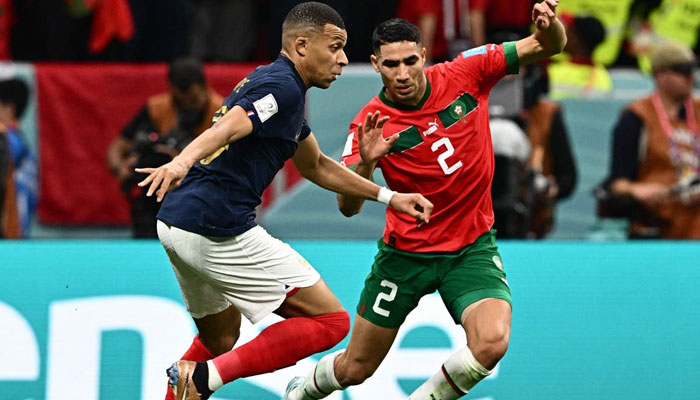 Defending champion France qualified for the final by defeating Morocco in the second semi-final of the ongoing FIFA World Cup in Qatar.
France beat Morocco 2-0 in the semi-finals, Theo Hernandez scored a goal in the fifth minute of the match for France, and Randal Columoani scored the second goal in the 79th minute.
The final of the Football World Cup will be held on Sunday between defending champions France and Argentina.