20-year-old Afshin Ismail from Iran has been declared the world's shortest person.

According to Guinness World Records, Afshin Ismail is 2 feet 1.6 inches tall and is 2.7 inches shorter than Colombia's Edward Nino, who previously held the record.
The world record certificate was issued after Afshin Ismail's height was checked by Guinness World Records in Dubai.
Born in a village in Iran's West Azerbaijan Province, Ale Afshin Ismail did not have an easy life.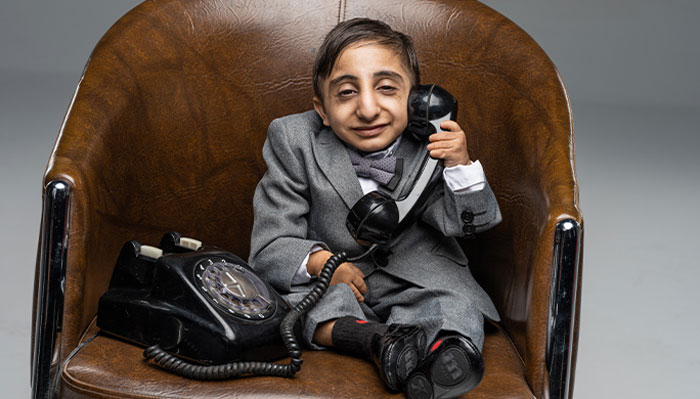 His parents came to know about their son's height when Afshin was 2 years old, while his birth weight was just 700 grams and now he weighs around 6.5 kg.
Afshin is born with a genetic disease that makes him short, many members of his family are also short but none as short as Afshin.
Aphasia could not be treated in childhood due to the parents' income not being high.
Due to his short stature, Afshin could not even get a chance to go to school and getting an education would be difficult, however Afshin has been taught some things by his relatives.
Afshin is very popular in his home region and in his own words 'wherever I go people admire me, I have a lot of friends'.
Afshin is happy to get people's attention and he says, 'Many people have taken pictures with me on social media and made me popular. The phone helps me connect with people'.
In Dubai, Afshin also fulfilled one of his big dreams when he got the chance to visit the Burj Khalifa, the tallest building in the world.
Afshin spends most of his time using cartoons and social media, Tom and Jerry being his favorite cartoon.
Similarly, Afshin is also very fond of football and he likes Lionel Messi, but in his opinion, the football world cup trophy will remain in the name of France this time.