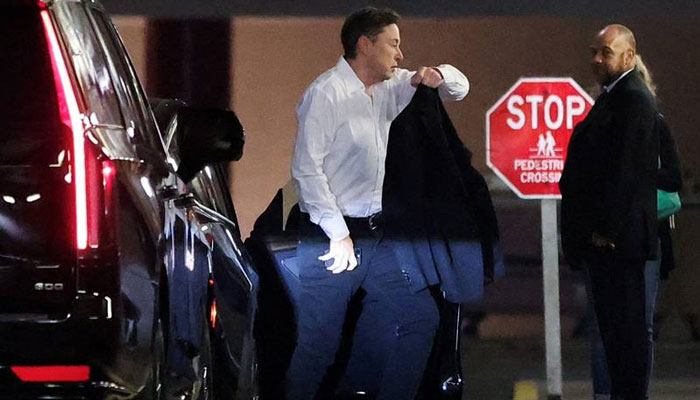 Elon Musk, the new owner of Twitter, has said that a 'crazy person' stood on the bonnet of the car carrying his son.

The incident forced Elon Musk to announce a new policy regarding Twitter accounts providing real-time location details.
This was revealed in a tweet by Elon Musk after the Twitter account that tracked the Tesla founder's private jet online was suspended on December 14.
Elon Musk tweeted that the man chased the car because he thought he was in the car.
Elon Musk's son X, whose full name is X Æ A-12, was traveling in the vehicle.
According to the Twitter CEO, X was traveling in Los Angeles when the man blocked the car and then climbed on top of it.
After the incident, Elon Musk announced that any account that shared real-time location details would be suspended as it was a security risk, but no action would be taken for posting the details after some delay.
He did not specify whether his ship-tracking account had provided location details to the person who intercepted the vehicle.
It should be noted that the young programmer Jack Sweeney created a software that automatically tracks the movements of Elon Musk's personal plane, the second richest man in the world, and his Twitter account was suspended.
In a tweet last month, Elon Musk said that he would not even close his account sharing information about his plane in the name of freedom of speech, even though it was a threat to his personal safety.
On the other hand, Elon Musk has sold 22 million shares of his company Tesla worth 3.6 billion dollars.
According to documents filed with the Securities and Exchange Commission, the shares were sold between December 12 and 14.
During 2022, Elon Musk has sold more than 90 million shares worth $22.93 billion.