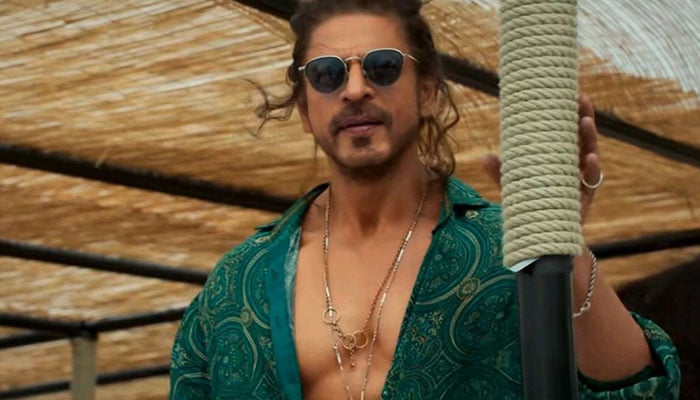 Shah Rukh Khan gave a clear answer to the Indian extremists who announced the boycott of Pathan film.
According to Indian media, speaking at the film festival in West Bengal, Shah Rukh Khan said that whatever happens in the world, nothing will happen as long as there are good people and you.
It should be noted that two days ago the song 'Bey Sharm Rang' from Shah Rukh Khan's film 'Pathan' was released and Deepika Padukone stars with King Khan in the song.
The Indian extremists have announced a boycott of the film due to heroine Deepika Padukone's saffron dress in the song of Shah Rukh Khan's new film Pathan.
According to Ports, Deepika's saffron dress scene with Shah Rukh has been colored by Indian extremists as religious fanaticism.
The color saffron is considered sacred in the Hindu religion, while extremist Hindus have also objected to Shah Rukh wearing green clothes in the song.
The Home Minister of the Indian state of Madhya Pradesh, who belongs to the Bharatiya Janata Party, opposed the song and the color of Deepika's clothes and said that Deepika had been supporting the protests at Jawaharlal Nehru University.
He said that if the scenes of the film are not changed, they will ban it in Madhya Pradesh.
Meanwhile, extremist Hindus have also started a trend of boycotting the film on Twitter and have also given threats.