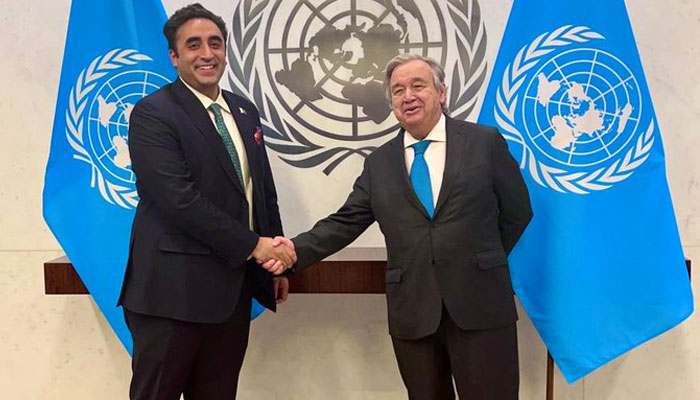 Foreign Minister Bilawal Bhutto has met United Nations (UN) Secretary General Antonio Guterres in New York.

In this meeting held at the United Nations headquarters, Bilawal Bhutto emphasized on resolving the Kashmir issue according to the UN resolutions.
In the meeting between the two leaders, the rehabilitation and reconstruction efforts of the flood victims were also discussed.
Bilawal Bhutto thanked the UN Secretary General for his important role in helping the flood victims.